I wrote this summer about 
getting more Google reviews.
 It doesn't have to be complicated, in fact it can be incredibly simple. No matter what anyone tells you, "Google" is the final word in valuable reviews. Period. The end.
Google reviews play heavily into your placement in local listings (like the infamous "3 pack") on Google search results. They're the single best way to increase your influence in a market.
The challenge comes, though, in getting them. Customers have to have a Google account in order to leave a review there. BUT Google accounts are becoming more and more common nowadays, so the window is opening.
Here are 3 simple steps to getting Google Reviews that will help your business.
Step 1: Get Your Link

After you have a Google My Business listing, all you need
to do to get your link for customers to leave reviews is this:
Go to Google.com yourself and type in your company name.
Click the "Write a Review" button on your business listing.
When the review box comes up, highlight the URL in the address bar.
Press "Ctrl+C" to copy it.
After you've done this, I'd advise pasting it into a word document or an e-mail to yourself so you can save it and keep for later.
Step 2: Write An E-mail

Now, before you start sweating thinking this will need a lot
of work, DON'T. The review request e-mail you send, can be super short. Like, less than 10 words. I'd also recommend copying this into a word document (possibly the same one you used for the review URL above), so you can copy and paste it into individual e-mails.
Shelly Browne from All-Star Chem-Dry in Kennesaw, GA has had great success by using this tactic in a follow-up e-mail that's closer to a simple "Thank You" note. This is literally all it is:
[Customer's First Name],
Thanks for letting us serve you! Please give us a review! (Underlined portion is programmed with the review link.)
Shelly Browne
All-Star Chem-Dry
[Phone Number]
[Street address]
[City, State, Zip]
That's it!
Short. Simple. To the point. In the past year, she's added nearly 40 Google reviews only by e-mailing customers after they've had their carpet cleaned.
Step 3: Send!

Take 10 minutes at the end of every day and send the e-mail you wrote to every customer you serviced that day. That few minutes every day can help you to climb your local rankings and ensure your customers are satisfied.
If it was the difference between booking them again 9 months down the road and having to find a new customer, would you do it? Of course!
Level 2 Tips: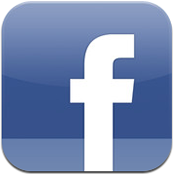 Facebook
If you're so inclined and feel comfortable doing it, you may want to add some other review site options into the e-mail. For instance, consider using your company Facebook page.
After Google, I'd rank Facebook as the #2 place to get reviews. Why? Because EVERYBODY and their dog has a Facebook account, and it's incredibly easy to leave a review there. Facebook is also making big strides into online commerce, so their algorithms will soon be optimized to show more prevalent than many other online venues.
Filter Your E-Mails
Instead of e-mailing everyone in your database at the end of the day, you may consider sending Google review requests only to customers who use a "@gmail.com" domain name. That way, you know they have a Google account and should be able to leave a review quickly.
Big Takeaway:
You have customers who are ready and waiting to give you a Google review. You just need to ask them!
Get Your link.
Write your e-mail.
Send it.