In addition to last week's message on Pay-Per-Click ads, I'd like to propose another goal for your business to work on in 2017 – online reviews.
Google's search algorithms tend to favor two types of businesses – online retailers and brick & mortar shops that do business at their location. Neither of those describe most Chem-Dry franchises where you operate out of a home or shop and service a specific area. But there seems to be a workaround – REVIEWS.
What Reviews are Best?
When it comes to valuable reviews, I'd put them into three tiers: Good, Better, and Best.
If you're going to put resources behind acquiring online reviews, I feel it's worth going after the ones that are going to do you the most good.Here's what I mean.
"Good" Reviews

Really, any review is good – wherever you get it. Some  websites, however, are more accessible to people than others and can have a higher payoff.
For instance, I would put the following websites in the "Good" category because of their visibility online, their influence on your own website presence, and difficulty to get them:
YellowPages.com
HomeAdvisor.com
AngiesList.com
Thumbtack.com
CustomerLobby.com
You'll notice a trend here. These are typically websites that are aimed at helping the in-home service industry, which is not a bad thing. However, (with the exception of YP.com) you have to have an account to really view or leave a review on those sites. If you do a significant amount of business on those sites (I know some of you do), then go for it – especially if your customer came from that site. But if you're looking for general reviews, I'd focus elsewhere.
"Better" Reviews
For the same reasons I mentioned earlier, some review sites
that I'd put into my "Better" tier are:
Yelp.com
Bing.com
Yahoo.com
Amazon.com
BBB.com
I'd put these sites into the "Better" tier because they will play more readily into search algorithms that benefit your business and are more visible and highly-regarded resources. But, once again, they're not what I'd rate as "the BEST".
The "BEST" Reviews 
There are two review venues that, to me, qualify for the "Best" tier and I'll explain why.
Google: Google reviews are the crème de la
crème of reviews. They're the hardest to get, but they're also the most valuable as they are built right into their search algorithm. They are the fastest way to climb the ladder in the Google Map listings and "Snack Pack". HOWEVER, in order leave a review on Google, the customer has to have an active Google account, not just a "gmail.com" e-mail address. While most people who have a "gmail.com" e-mail address also have an account, it's not everybody.
Facebook
is the world's largest social network,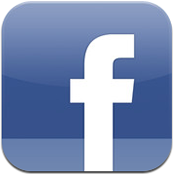 and for that reason, it's a FANTASTIC resource for getting reviews. Almost everyone you service has a Facebook account and logs in daily, so they're familiar with it. It's easy for them to leave a review. PLUS, in order to do so, they'll usually "like" your page and see updates from you afterward.
Facebook is also aiming to become a one-stop-shop for many commerce solutions, which means they're doing a lot of work to SEO and making sure businesses show up on relative Google Searches – they WANT Facebook to be a part of the purchase process. When you get reviews on your Facebook page, you're getting endorsements on a very visible platform that can turn into a LOT more business.
Who Can Help?  
I've written before about
easy ways to get reviews
and simple practices that can
increase your marketing database
. But you're busy. I get it. Who else can help you get these reviews? We see so much value in getting good, valuable online reviews that we've done a load of legwork to help connect you with some of the best vendors in the world to get your business noticed. Here are a few we've recently partnered with and what they do:
*****Disclaimer*****
These vendors provide tools for your use. They are only as valuable as you make them.
ReviewTrackers:
If you've subscribed to a Premium  listing on Local Search Directory (ChemDry.com), you automatically get ReviewTrackers for free.
I explain more about how it works here.
Broadly:
Broadly is a new PAP partner that has
a very impressive
résumé. They're an integrated review platform that utilizes cookies and online sessions to streamline the process of posting online reviews. They'll be at our convention in Nashville and I'll be hosting a webinar with them early in 2017. You'll be amazed at what they can do.

Podium:
(From the their product page) "Podium
brings your business' reputation, from across the web, into one centralized place where your can effectively build and manage your online reviews from multiple sites. With Podium, it's easy to see your portfolio of online reviews to make faster, better-informed decisions."
So Tell Us:
So Tell Us recently
joined us for a webinar
where they explained what they're all about – video reviews. Yes, that's right. Think about this for a second. You're not just getting a text review from people, you're getting video. Of their face. Saying words. Posting to your various websites. Can you imagine how valuable that is to viewers?
Instant
credibility.
Big Takeaway:
It's Business 101. Your satisfied customers are one of your best assets, not only for getting repeat business, but also for finding new customers. You need to be getting reviews online. Want to get more in the "BEST" tier?
Create a business Facebook page. Here's how.
Create a Google+ Business listing. Learn how.
Schedule some time with me to go over a strategy for getting more online reviews.